Colin Carney
Colin Carney is a multidisciplinary artist who divides his time between Guelph and the Kawartha Lakes. His work is an ongoing exploration of vision, perception and memory, examining urban and rural environments as sites of shared experiences. His layered approach to lens-based work is a response to the writings of Maurice Merleau-Ponty and the films of Jack Chambers. His larger body of work, in a variety of media, considers instances of wonder in cities and in nature.
A photographer, videographer, painter and printmaker, Colin Carney is currently working on an upcoming exhibition, along with artist Amy Friend, curated by Cassandra Getty at Museum London in 2023. Carney has participated in residencies, panel discussions and lectures across Ontario. His solo exhibition "Presence" at The Art Gallery of Guelph was curated by Dawn Owen in 2017. He was included in "Chronologues" at Museum London, curated by Cassandra Getty, in 2016. His work was represented at Art Toronto in 2015 by Renann Isaacs Contemporary Art. He was selected for the Windsor Essex Trienniel at The Art Gallery of Windsor in 2014. He participated in Contact 2010 exhibiting at the Gladstone Hotel in "Exposed: Pervasive Influence."
His work is included in several private and corporate collections across Canada. He is a past member of The Red Head Gallery in Toronto. He completed his MFA at the University of Waterloo after his BA in Fine Arts from the University of Guelph.
Carney teaches printmaking part-time at the School of Fine Art and Music at the University of Guelph and photography part-time at the Department of Visual Art at Western University.
Colin Carney is represented by Renann Isaacs Contemporary Art.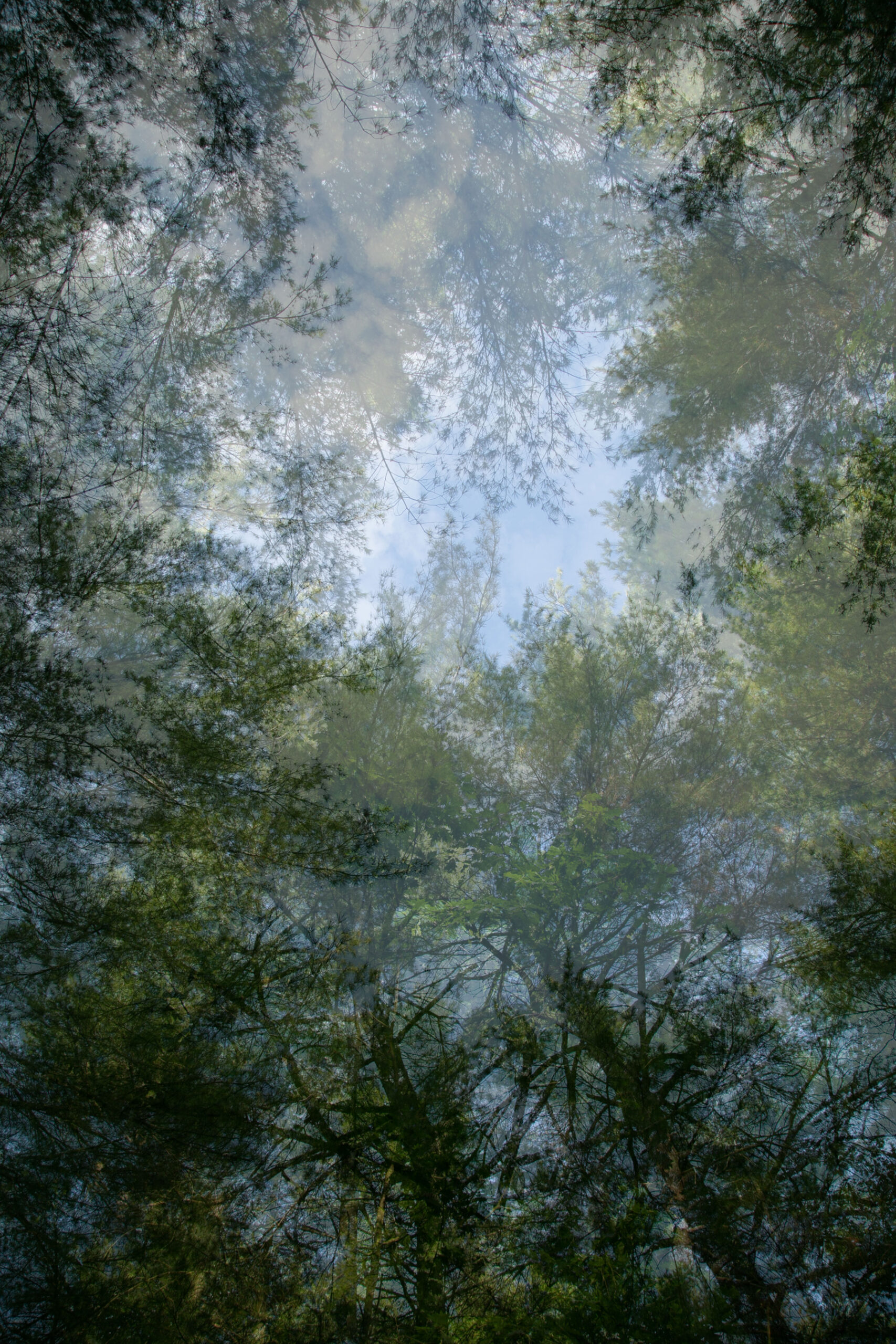 CV
Education
2007-09 University of Waterloo – M.F.A.
2003 Daemen College, Amherst, New York – Education
1994-98 University of Guelph, Guelph, Ontario – B.A. Honours, Fine Art
Honours and Awards
2017 Exhibition Assistance Grant – Ontario Arts Council
2015 Award of Excellence in Teaching – Visual Art – USC Teaching Honour Roll – Western University
2014 Award of Excellence in Teaching – Visual Art – USC Teaching Honour Roll – Western University
2012 Award of Excellence in Teaching – Visual Art – USC Teaching Honour Roll – Western University
2011 Exhibition Assistance Grant – Ontario Arts Council
2010 Exhibition Assistance Grant – Ontario Arts Council
2009 Best Computer Altered Photography – Toronto Outdoor Art Exhibition
2009 Graduate Printmaking Award – Open Studio Prize – University of Waterloo, Department of Fine Art
2009 Graduate Scholarship – University of Waterloo, Department of Fine Art
2008 Keith and Win Shantz Summer Internship – University of Waterloo
2008 Graduate Scholarship – University of Waterloo, Department of Fine Art
1998 Bronfman Family Foundation Printmaking Award – University of Guelph: Department of Fine Art
1997 Warner-Lambert Printmaking Award – University of Guelph: Department of Fine Art
Solo Exhibitions
2023 TBD – Museum London, London Ontario
2021 "Amsterdam" – Renann Isaacs Contemporary Art – Guelph, Ontario
2017 "Not All Those Who Wander Are Lost" – Redeemer College/University – Ancaster, Ontario
2017 "Presence"- Art Gallery of Guelph – Guelph, Ontario
2016 "Grey Matter" – Renann Isaacs Contemporary Art – Guelph, Ontario
2013 "Departure" – Red Head Gallery – 401 Richmond, Toronto, Ontario
2011 "Then And There" – Forest City Gallery – London, Ontario
2009 "Glass Onion" – Gallery 1313 – Toronto, Ontario
2009 "Locate/Dislocate – Haiku Videos" – Render Gallery, Waterloo, Ontario
Group Exhibitions/Competitions
2021 "A Rare Find" – Auction – Nicholas Metivier Gallery – Toronto, Ontario
2018 "The Ron Effect" – Renann Isaacs Contemporary Art, Guelph Ontario
2016 "Blank Canvas" Museum London, London Ontario
2016 "Chronologues" – Museum London, London Ontario
2016 "City of Dreams" – First Canadian Place Gallery – Toronto, Ontario
2015 "Art Toronto" – International Art Fair – Represented by Renann Isaacs Contemporary Art
2015 "Art/Craft" – Art Gallery of Guelph – Guelph, Ontario
2014 "Possible Futures" Windsor-Essex Triennial of Contemporary Art, Art Gallery of Windsor, Ontario
2014 "Art/Craft" – MacDonald Stewart Art Centre – Guelph, Ontario
2014 "Temporal" – Renann Isaacs Contemporary Art – Guelph, Ontario
2014 "Mediated Landscapes" – Elora Centre For The Arts – Elora, Ontario
2013 "Beyond The Frame" – MacDonald Stewart Art Centre – Guelph, Ontario
2013 "Sample" – The Art Lab Gallery, University of Western Ontario – London, Ontario
2013 "Freehand" – In Support of Warchild Canada – Art Barrage.com – Toronto, Ontario
2013 "SNAP" – In support of The AIDS Committee of Toronto, Arta Gallery – Toronto, Ontario
2012 "Inside/Outside" – Red Head Gallery – 401 Richmond, Toronto, Ontario
2012 "Beyond The Frame" – MacDonald Stewart Art Centre – Guelph, Ontario
2012 "Guest Room" – p/m Gallery – Toronto, Ontario
2012 "SNAP" – In support of The AIDS Committee of Toronto, National Ballet School – Toronto, Ontario
2011 "Photorama 2011" – Gallery TPW – Toronto, Ontario
2012 "Freehand" – In Support of Warchild Canada – Gladstone Hotel/Art Barrage.com – Toronto, Ontario
2011 "Beyond The Frame" – MacDonald Stewart Art Centre – Guelph, Ontario
2011 "SNAP" – In support of The AIDS Committee of Toronto, National Ballet School – Toronto, Ontario
2010 "Photorama 2010" – Gallery TPW – Toronto, Ontario
2010 "Nuit Blanche: Toronto" – Arta Gallery – Distillery District – Toronto, Ontario
2010 "Nuit Blanche: Guelph" – 10 Carden Street – Guelph, Ontario
2010 "Whodunit" – Ontario College of Art and Design – Toronto, Ontario
2010 "Beyond The Frame" – MacDonald Stewart Art Centre – Guelph, Ontario
2010 "Bazaar" – B Art Gallery – Toronto, Ontario
2010 "Seventh Summer" – Arta Gallery – Distillery District – Toronto, Ontario
2010 Toronto Outdoor Art Exhibition – Nathan Phillips Square, Toronto, Ontario
2010 "Exposed: Pervasive Influence" CONTACT 2010 – Gladstone Hotel – Toronto, Ontario
2010 "SNAP" – In support of The AIDS Committee of Toronto, National Ballet School – Toronto, Ontario
2010 "Fire In The Head" – Barber Gallery – Guelph, Ontario
2010 "Mood and Feelings" – Arta Gallery – Distillery District – Toronto, Ontario
2010 "TOAE Winner's Exhibition" – First Canadian Place – Toronto, Ontario
2009 "Beyond The Frame" – MacDonald Stewart Art Centre – Guelph, Ontario
2009 "BANK on ART" ATM Exhibit – A Kelly McCray Project – Toronto, Ontario
2009 "Core" Exhibition – Barber Gallery, Guelph, Ontario
2009 Toronto Outdoor Art Exhibition – Nathan Phillips Square, Toronto, Ontario
2009 "Good Question" – Elora Centre for the Arts, Elora, Ontario
2009 "Still Standing" – Alma Gallery, Guelph, Ontario
2009 "Fire In The Head" – Barber Gallery, Guelph, Ontario
2009 Graduate Student Exhibition – ECH Front Gallery, Waterloo, Ontario
Teaching
2021 University of Guelph – Guelph, Ontario – SART*2640 – Printmaking I
2021 Western University – London, Ontario – SA2652A 001 FW20 – Digital Photography
2019 University of Guelph – Guelph, Ontario – SART*3660 – Printmaking II
2019 Western University – London, Ontario – SA2652A 001 FW19 – Digital Photography
2018 University of Western Ontario – London, Ontario – VAS2246 – Digital Photography
2018 University of Western Ontario – London, Ontario – VAS2274 – Art Now II
2018 University of Western Ontario – London, Ontario – VAS2246 – Digital Photography
2018 University of Western Ontario – London, Ontario – VAS3330 – Advanced Printmaking
2017 University of Western Ontario – London, Ontario – VAS2246 – Digital Photography
2017 University of Western Ontario – London, Ontario – VAS2254 – Intro to Contemporary Media Art II
2016 University of Western Ontario – London, Ontario – VAS3300 – Advanced Drawing
2016 University of Western Ontario – London, Ontario – VAS2236 – Introduction to Printmaking
2015 University of Western Ontario – London, Ontario – VAS3340 – Advanced Photography
2015 University of Western Ontario – London, Ontario – VAS2204 – Introduction to Drawing
2015 University of Western Ontario – London, Ontario – VAS3330 – Advanced Printmaking
2014 University of Western Ontario – London, Ontario – VAS2104 – Drawing Explorations
2014 University of Western Ontario – London, Ontario – VAS3330 – Advanced Printmaking
2013 University of Western Ontario – London, Ontario – VAS2250 – Intro to Contemporary Media Art
2013 University of Western Ontario – London, Ontario – VAS2104 – Drawing Explorations
2013 University of Western Ontario – London, Ontario – VAS2274 – Art Now I
2012 University of Western Ontario – London, Ontario – VAS3330 – Advanced Printmaking
2012 University of Western Ontario – London, Ontario – VAS2274 – Art Now II
2011 University of Western Ontario – London, Ontario – VAS3330 – Advanced Printmaking
2011 University of Western Ontario – London, Ontario – VAS2236 – Introduction to Printmaking
2011 University of Western Ontario – London, Ontario – VAS3330 – Advanced Printmaking
2010 University of Western Ontario – London, Ontario – Studio Visit/Critique
2008 University of Waterloo – Waterloo, Ontario – Printmaking II
Residencies/Affiliations
2012/13 – Red Head Gallery – Member – Toronto, Ontario
2013/14 – Boarding House Arts Centre – Resident – Arts Incubator – Guelph, Ontario