Colin Carney is a visual artist based in Guelph, Ontario. His practice, which is concerned with memory and perception, incorporates photography, video, audio, printmaking, drawing and painting. His work is represented by Renann Isaacs Contemporary Art. He currently teaches at Western University in London, Ontario.
GREY MATTER @ Renann Isaacs Contemporary Art – Guelph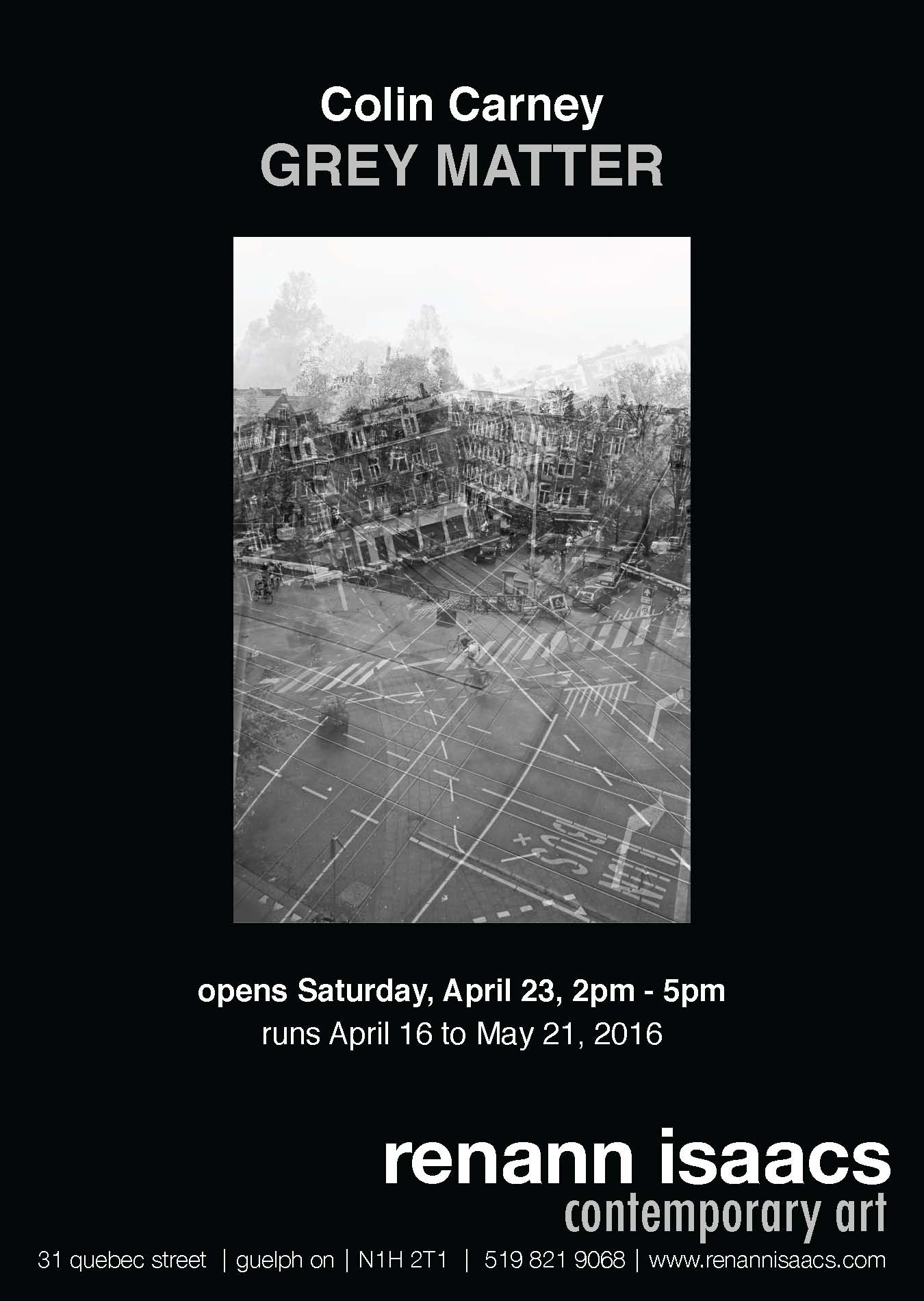 I am very pleased to be showing my newest work at Renann Isaacs Contemporary Art in an exhibition titled "GREY MATTER". This is a series of work which I have made from my recent time in Amsterdam. I continue to work with notions of perception, presentness, memory and time. The decision to work in black and white for this work was, in part, to allow the images to converse with the history of the city itself. The show runs from April 16th to May 21st with an opening reception on Saturday April 23rd from 2 to 5pm.